Background Information
More than a year after the toxic waste spill at the Gold King Mine near Silverton, Colorado, the Environmental Protection Agency (EPA) recently named the mine as a Superfund site for remediation. A significant portion of the reclamation of this notorious mine would involve annular filling of portions of the mine for future operations.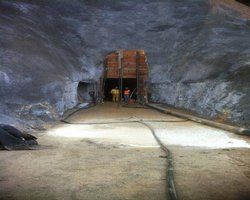 Project Details
This annular fill project required an especially strong and dense yet flexible product that would resist environmental degradation and provide long-term stability for the structure of the mine. The project specification required a material density of 500 psi. Local contractor Condeck chose to use Aerix Industries AERLITE-iX™ non-pervious cellular lightweight concrete (CLWC) as the annular fill products of the mine. The mine presented a unique challenge because of its remote location, requiring all of the equipment to be transported up steep, one-mile inclines. The four-person crew from Condeck installed 350 cubic yards of AERLITE-iX™ into the mine's annular space, pumping it through a 2" hose for distances of up to 150 feet. The entire installation including mobilization into this remote area was completed in three short days.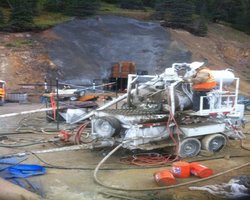 Aerix Added Value
The use of Aerix's AERLITE-iX™ provided the density needed to stabilize this remediated mine, and offered the speedy installation that the EPA required to transform the Gold King Mine into a functional mine once again.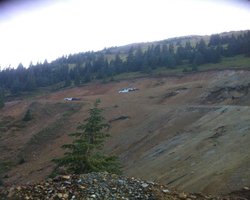 Download this Project Spotlight
Click the link below to download the PDF of this Project Spotlight
Click Here to Download