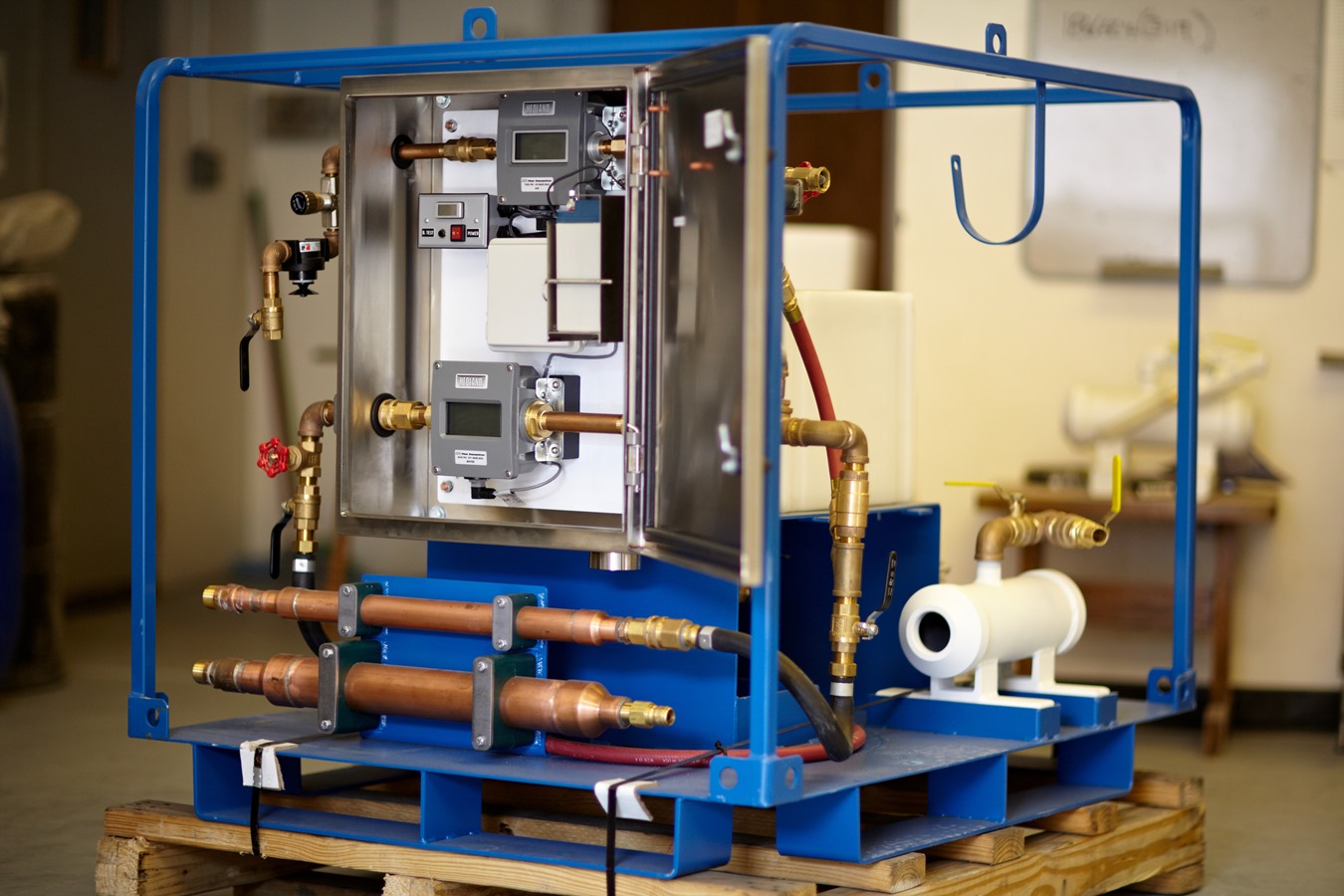 Our Auto-Foam Generator (AFG) automatically blends the foam liquid concentrate with water and compressed air in fixed proportions. The AFG continuously siphons the foaming agent directly from the container. The liquid foam concentrate is metered and blended with water to produce a premixed solution with the proper concentration ratio. This solution is then pressurized and balanced with an air source (not included). Air and the premixed solution are then metered through a foam nozzle, whose output can be varied by the Auto-Foam Generator. The nozzle is designed for the production of a fine, micro bubbled foam of a specific density and quantity.
Continuous generating systems are optimal when used in conjunction with continuous concrete mixing and placing equipment, continuous foam delivery is desired, or the volumes of foam required are very large.
The Auto-Foam Generator is compact and easy to transport. A complete operator manual is supplied with each unit. We will be glad to design a specific unit to meet your needs. Download the technical bulletin on the Auto-Foam Generator below.